Ever since Amazon announced its search for one lucky city to host its second headquarters, the speculation machine has been spinning furiously.
There's a reason for this: Amazon's first headquarters, in Seattle, employs 40,000 people and has given a boost to the local economy to the tune of $38 billion in investments. The host of HQ2 is promised an influx of 50,000 new jobs (many paid at six-figure salaries), $5 billion in initial city investment, and at least 8 million square feet of development.
The bidding war has already begun. Fifty-five U.S. cities fit the baseline population criteria of at least 1 million people. Other factors in the company's request for proposals include: aviation access (international is a plus), a talented workforce (bolstered by proximity to a university), tax incentives ("how much do you want us?") and space to fit the approximately 8 million square feet Amazon requires to house this massive operation.
The stickier issue, however, is the cultural fit. Which city can provide the requisite amenities for an army of techies—a demographic that's used to enjoying the finer things in America's biggest cities? In this realm, key criteria include density, transportation options, and a Creative Class leisure scene, preferably including historic buildings, lots of restaurants and nightlife, and opportunities for outdoor recreation.
The prospect of negative effects can't be taken too lightly. Amazon's dominance in Seattle has been blamed for skyrocketing housing costs, associated with a rise in the city's homeless population. "So heads up, Other North American City," Seattle Times columnist Danny Westneat writes. "Amazon is about to detonate a prosperity bomb in your town."
From a practical standpoint, big, prosperous cities like Los Angeles or New York are among the best suited to handle this. But they aren't in line with what at least appears to be an effort to identify a city that could also use an economic and labor boost.
The question now is which cities fit into the Goldilocks Zone: not so prosperous that they are experiencing an acute housing crisis, but successful enough to have a deep talent pool and attractive urban leisure scene. Only one city can emerge victorious—but who will it be? We present the speculative list to end all speculative lists (in no particular order).
Atlanta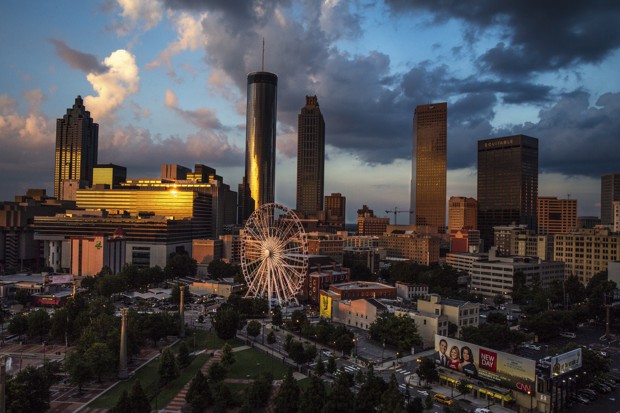 Pros: Experts and armchair urbanists alike have lauded cities with good airports as high on Amazon's watch list. Atlanta hosts the busiest airport in the world by passenger traffic, and is home to Delta Airlines, which, as Bloomberg points out, also has a hub at Amazon's hometown Seattle-Tacoma airport. The city has a deep and rapidly growing tech talent pool. According to Brookings, the long-standing presence of companies with leading supply-chain technology—like Coca Cola, Home Depot, and UPS—might also help bring in the right kind of talent. Low cost of living, proximity to great universities, and creating a presence on the opposite side of the country add to the city's appeal.
Cons: Atlanta's biggest drawback is its sprawling urban form, and the ways that affects the city's cultural life. As Seattle Times columnist Jon Talton put it, HQ2 Atlanta wouldn't work "unless Amazon wanted to build a Seattle-like district in the city itself." Indeed, this would be the case with many sprawling North American contenders. Political differences could become a problem in this red state as well.
Austin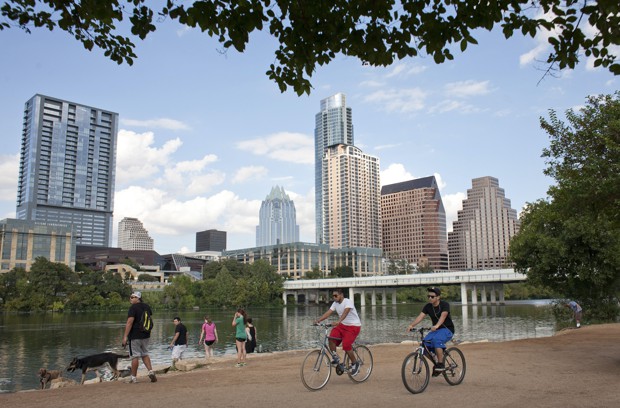 Pros: Austin would likely check a lot of the boxes for Amazon's HR team: close proximity to a great university, dense, urban living, a large existing talent pool, and thriving food and music scenes. The city already hosts the headquarters of Whole Foods, which Amazon purchased this year, allowing for the possibility of some delectable synergy. At least one observer has speculated that locating in Austin or another red-state city might ingratiate the company with Republican lawmakers, at a time when the president makes frequent personal attacks on the CEO, and has threatened anti-trust suits against the company.  
Cons: On the other hand, a company like Amazon may not want to risk alienating its workforce, and its wealthy, progressive-leaning customers, by locating in a state with discriminatory laws. In May, Jeff Wilke, CEO of Global Consumer at Amazon was one of many tech executives who signed a letter to Texas Governor Greg Abbott, warning of the business repercussions of the state's trans "bathroom bill." That bill died in the state legislature, but future showdowns with Republican lawmakers would seem imminent. It's possible that Amazon would insist on certain social policies as part of its incentive package. While it will be impossible for Amazon to fly above the country's polarized political climate, particularly in a red state, Austin's biggest problem is probably its diminutive airport.
Denver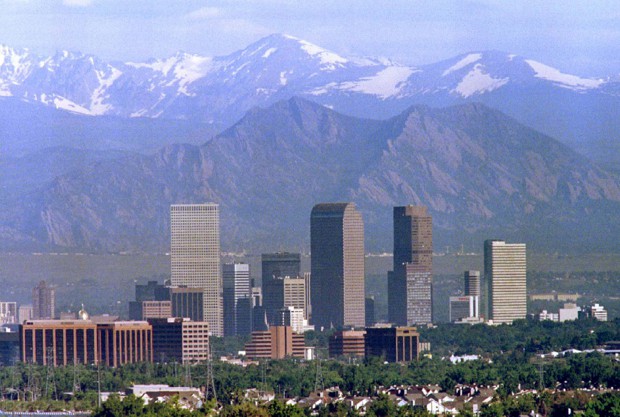 Pros: This urbanizing metropolis, tucked into the Colorado mountains, ranks high on quality of life, especially for the kinds of Millennial techies Amazon tends to employ: plenty of breweries, outdoor opportunities, and a reputation for having a diverse populace and the "cultural community fit" Amazon says it's looking for. It's already home to a lively start-up scene, and peppered with more established tech offices like Google, Twitter, Oracle and I.B.M. And in the non-coastal city, there's more land to be had for less money. For those reasons, the Upshot landed firmly on Denver as number one, after whittling down upwards of 50 cities using Amazon's RFP criteria.
Cons: While Denver boasts great access to hikes, what's not as great is its access to public transportation—general manager of the Regional Transportation District Phil Washington describes Denver as "a car town"—especially when compared to Seattle, New York, San Francisco, and D.C. But that's slowly changing as the city makes increased investments in transit infrastructure. (Denver is among the best U.S. cities when considering how many jobs residents can access during morning rush hour.) And perhaps Amazon will want to get farther away—culturally and geographically—from its current home in Seattle.
Toronto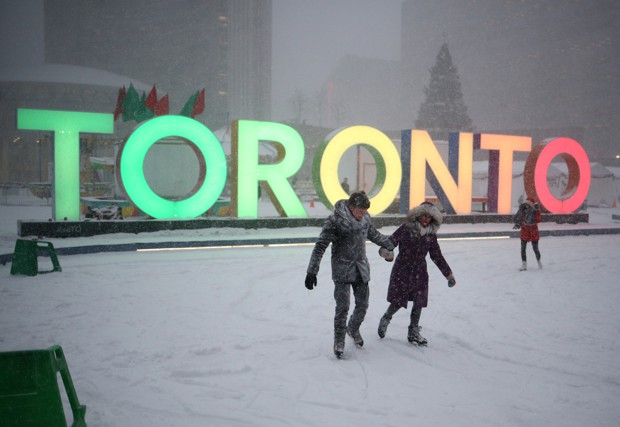 Pros: Canadian Prime Minister Justin Trudeau has gone out of his way to create a favorable climate for tech companies. Toronto was recently named North America's fastest-growing tech city by the commercial real estate firm CBRE, playing host to trendy startups like Bitstrips, the company behind Bitmoji. Toronto has a large amount of developable space in the urban core. "Waterfront Toronto" is the largest redevelopment project in North America, with plans to add 40,000 new jobs and 40,000 new homes over the next 25 years. Google's Sidewalk Labs is reportedly interested in building a smart neighborhood there, adding to its tech-cachet.
Cons: While Canadian metros were excluded from a number of lists, including the Upshot's, this analysis by a Canadian data scientist compares Calgary, Toronto, Vancouver, Edmonton, and Ottawa-Gatineau—and Toronto comes in second, losing to Calgary. Its slightly higher commute times (an average of 30.3 minutes to Calgary's 25.2) and its distance from natural recreation areas make Toronto less attractive to those who want an easy way to get out of and around the city. Odds are it won't come down to Calgary vs. Toronto, though, because moving to Canada doesn't seem to be in Bezos' best interests: the company would be opening itself up to a 15 percent foreign buyer's tax, amid a host of other legal and regulatory challenges associated with being a bi-national firm. Locating up north might also be a bad move for a company sparring with US lawmakers, and emphasizing its identity as an American brand.
Washington, D.C.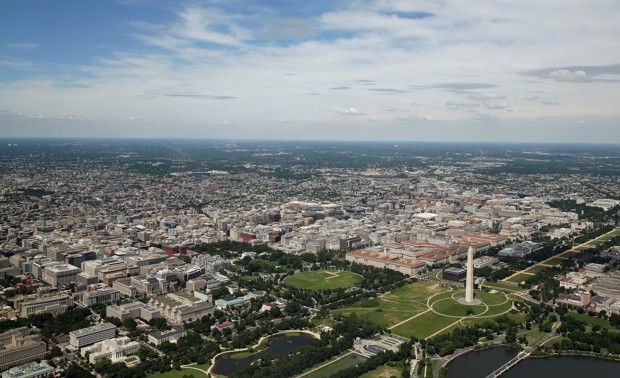 Pros: Proximity to power makes D.C. a strategic political move for Amazon. Donald Trump has already declared something of a war on the tech giant, tweeting angrily about the damage it does to tax-paying retailers, and blaming the company for lost jobs across the country. Maybe becoming neighbors with the president—and creating several thousand jobs for other D.C. residents—would encourage Trump to cut them some slack. And there's no shortage of universities within the city or nearby in Maryland and Virginia.
Richard Florida points to literature on HQ locations that suggests CEO preference dictates where companies settle. After buying the Washington Post, Jeff Bezos has both commercial and residential ties to the district—in January, he bought a $23 million dollar house there, in the Obamas' current neighborhood. (He also has outposts in Beverly Hills and Manhattan). Why not shorten the commute?
When searching for a physical location for the property, the geographically small city might appear to lack space: but CityLab's Kriston Capps suggests re-purposing the Robert F. Kennedy Memorial Stadium, which will stop hosting the city's Major League Soccer team at the end of October. It spans 190 acres, is surrounded by parking spots, and is positioned within blocks of the Stadium-Armory metro station.
Cons: While Washington city officials have readily expressed interest in the move, the high cost of living and dense building patterns might be a deal-breaker. To rent an apartment, residents pay a median of $2,130 a month, and commuting in from the more affordable Baltimore takes a solid hour. And to buy office space in the central business district, it costs an average of $595 per square foot—less than Seattle's downtown prices, but still hefty when multiplied by 8 million.
Ultimately, proximity to political power can be a double-edged sword: Neighbors don't always get along, and the city has a reputation for being a different kind of company town. Even RFK Stadium—a potential site for the campus—doesn't belong to the city: it's leased in a public-private partnership by Events D.C from the National Parks Service, under the stipulation that the land is used for sports and recreation only. Amazon would need to get a bill passed through Congress to change the terms of that lease, which Capps believes could be easily achieved.
New Orleans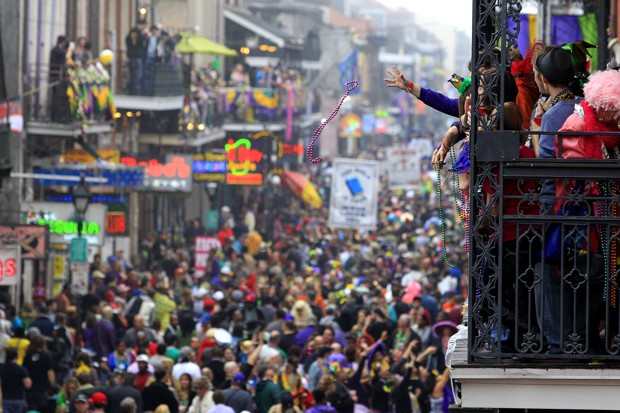 Pros: If Bezos really wants to signal corporate responsibility, CityLab's Brentin Mock argues that putting HQ2 in New Orleans is the strongest choice. It needs the economic infusion and job creation perhaps more than any other potential city, he says. And attracting new workers to a floundering city rather than setting up in a relatively successful one would give Amazon perhaps the greatest potential to expand economic opportunity.
Constructing a headquarters from the ground up would be expensive, because the only space available lies in floodplain areas. However, Mock suggests retrofitting an existing structure, like the old Charity Hospital building or the New Orleans World Trade Center building—would give Amazon prime downtown real estate at a lower price. Perhaps the campus design could contribute to the city's environmental resiliency goals. Cost of living is relatively cheap, and its myriad cultural offerings could be a hit with the new Amazon employees.
Cons: While putting an Amazon HQ in New Orleans might represent a socially responsible investment in a North American city, that doesn't mean it's likely to happen. In addition to ranking low in some of the company's basic criteria like a tech talent pool, the city is also located in a very red state with some hostile social policies, to say nothing of the city's ecological issues. And even for New Orleans residents, the choice could have adverse consequences. Bringing in a large influx of tech workers into the city could cause dramatic displacement. This problem is likely to come up in whichever city Amazon chooses, but due to its small size and its post-Katrina history, New Orleans' racial and socioeconomic diversity are particularly vulnerable.