After decimating islands in the Caribbean, Hurricane Irma, now a category 4, remains on a direct collision course with Florida, where it is expected to make landfall Saturday morning. On Friday, people fled in droves from the heavily populated, low-lying peninsula, creating what could be one of the largest evacuations in U.S. history, according to CNN Senior Meteorologist Dave Hennen.
In Miami-Dade County alone, over 650,000 people have been ordered to evacuate, including all of zones A and B, and parts of zone C (all pictured below). Evacuations have also been ordered in other coastal cities, including Palm Beach and Fort Myers. Elsewhere, many thousands of residents are leaving voluntarily.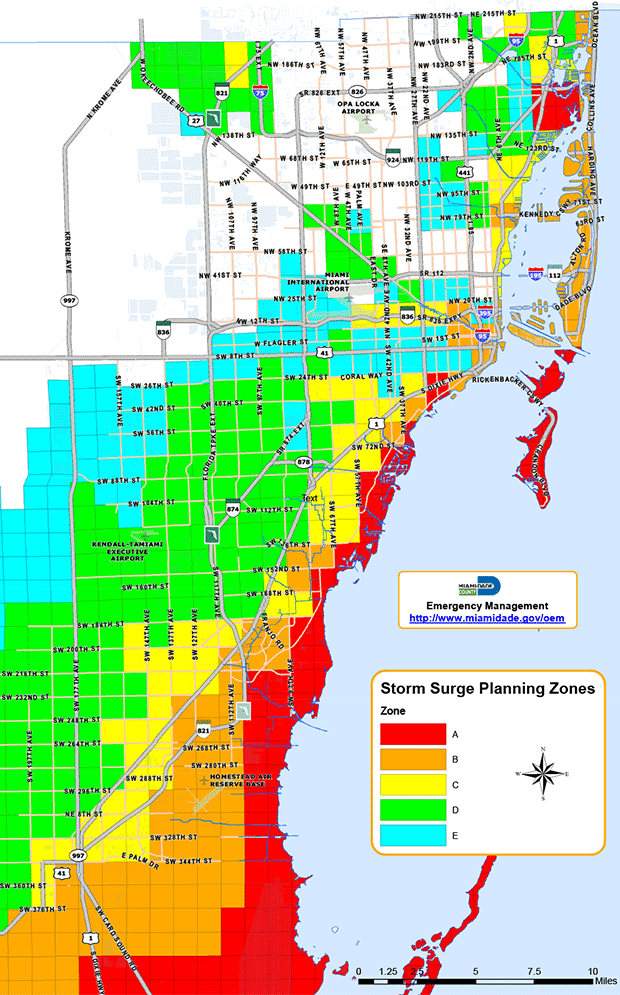 With an exodus this size, all possible modes of transportation are being utilized. Here's exactly how people are leaving the state.
Land
Due to its peninsular geography, there are only two primary freeways out of Florida: I-95 and I-75. Both are seeing epic bottlenecks. A Boca Raton resident told CNN that the trip to Atlanta—which usually takes six or seven hours—took 12 hours total on Wednesday and Thursday, not including a stop overnight in Orlando. CNN also reports that only half of Miami's gas stations are currently open, and many others across the state have hours-long lines, even after the state received emergency fuel shipments to compensate for the shortages.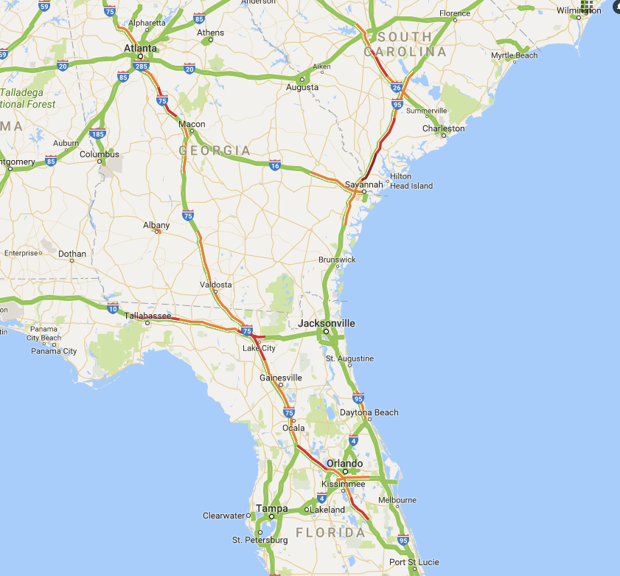 Sky
The skies are just as crowded as the roads. As airports across the state prepare to shut down in anticipation of the storm, thousands of would-be passengers have arrived without confirmed reservations. Yesterday Miami International Airport tweeted out, "MIA is not a shelter. Plan to come to airport only if you have a confirmed ticket," as well as a link to shelter locations. Airlines have tried to respond to the increased demand, capping prices and adding thousands of additional flights out of the state. The airport's rental car companies will shut down Friday afternoon, and the last flight is scheduled to take off at 9:30 p.m. Meanwhile, the airport announced it's shuttling people who cannot get flights to local shelters.
Those who can afford it are turning to private jet companies like XOJET, whose CEO compared the amount of demand to a Superbowl weekend. The result has been a remarkable amount of air traffic, as seen in the images below. At Miami and Fort Lauderdale airports, air-traffic control was forced to increase the amount of time between takeoffs to avoid collisions.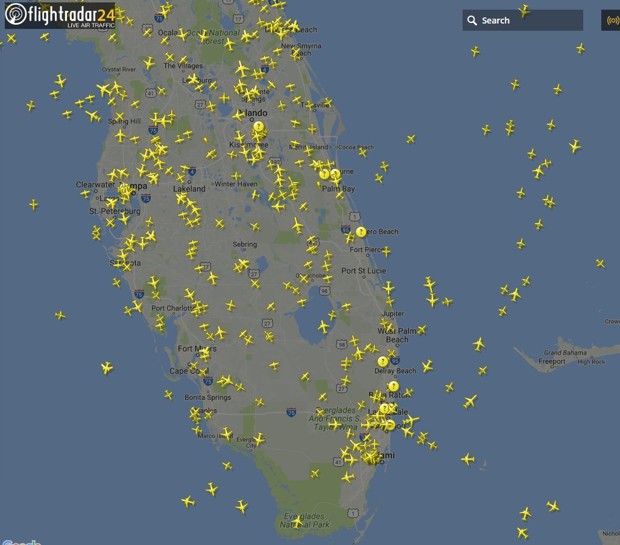 Sea
Cruise ships are avoiding the port of Miami and sailing out to calmer waters off the Florida coast. There have been a few logistical snafus along the way. Norwegian Cruise Lines drew criticism from Senator Marco Rubio and Miami-Dade County Mayor Carlos Gimenez for dropping off thousands of passengers in Miami with no accommodations or transportation options. (Most of those passengers have since been transferred to other boats, or are being transferred to shelters by the city.) At 1 p.m. Eastern on Friday, Marine Traffic, a global ship-tracking platform, showed a gaping hole along the usually heavily trafficked corridor of Irma's path, in addition to a dense migration of ships from Miami to the Gulf of Mexico.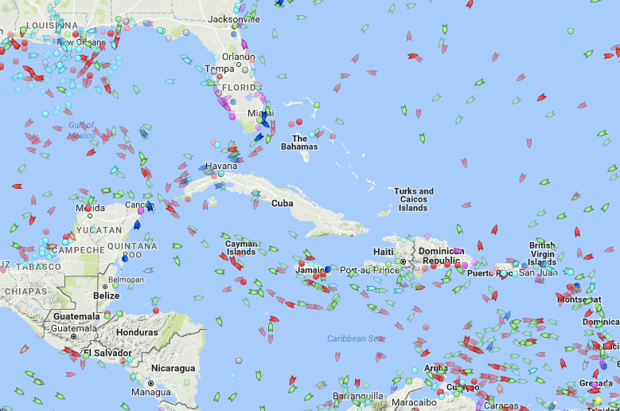 Of course, this mass migration is only part of the story. Millions will remain in the path of the storm, some out of a desire to "protect" their property, and others out of sheer necessity. Members of Florida's large elderly community are less likely to attempt marathon drives or agonizing waits at the airport. In some cases, it is safer for them to stay put than to attempt to evacuate. Low-income people are at great risk, as well. Although Florida is a notoriously auto-dependent state, a large number of households in low-income communities do not own cars. As the map below shows, a great deal of these communities are in coastal areas.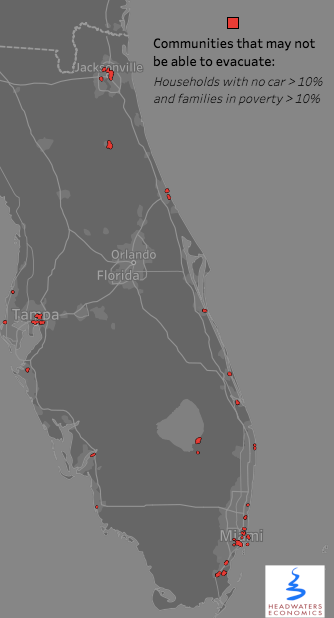 "We have to pay attention to who can follow evacuation orders and who can't," says the economist Megan Lawson, who created the map above. "These are the places where we have to send all the resources."