In recent memory, the narrative surrounding Detroit has been "a broken record of train stations, crime stats, [and] sports teams," says Karah Shaffer. She is a native Detroiter and the executive director of Documenting Detroit, a local journalism initiative that aims to nurture the city's photography community through fellowships and public, multimedia exhibits.  
Documenting Detroit was first dreamed up during a road trip between Shaffer, an artist and producer, and Alan Chin, a photojournalist and instructor at the Columbia University Graduate School of Journalism. Chin, now Documenting Detroit's creative director, was inspired by the Documentary Center in the South Bronx, a nonprofit gallery and education space founded by photojournalist Michael Kamber in 2011. Chin wanted to create something that would, "significantly impact neighborhoods, communities, and photographers—voices that don't normally get represented, [such as those] just starting out or working three different jobs," he says.
Many mainstream narratives about the Motor City—particularly visual ones—were ruin porn: "There wasn't really much of a focus on what I would say are things that matter," says Shaffer. "[There were] a lot of empty buildings and rooftops, but not a lot of people represented in photography. We wanted to bring something to Detroit that was free of charge and accessible to everybody."
Shaffer notes that it can be difficult for outsiders to connect with Detroit because of the city's size, sprawl, and closely interwoven communities; this lack of access often leads to skewed or surface-level stories. While Documenting Detroit fellows do not have to be born-and-bred Detroiters, they are required to live in the city for the duration of their three-month fellowship.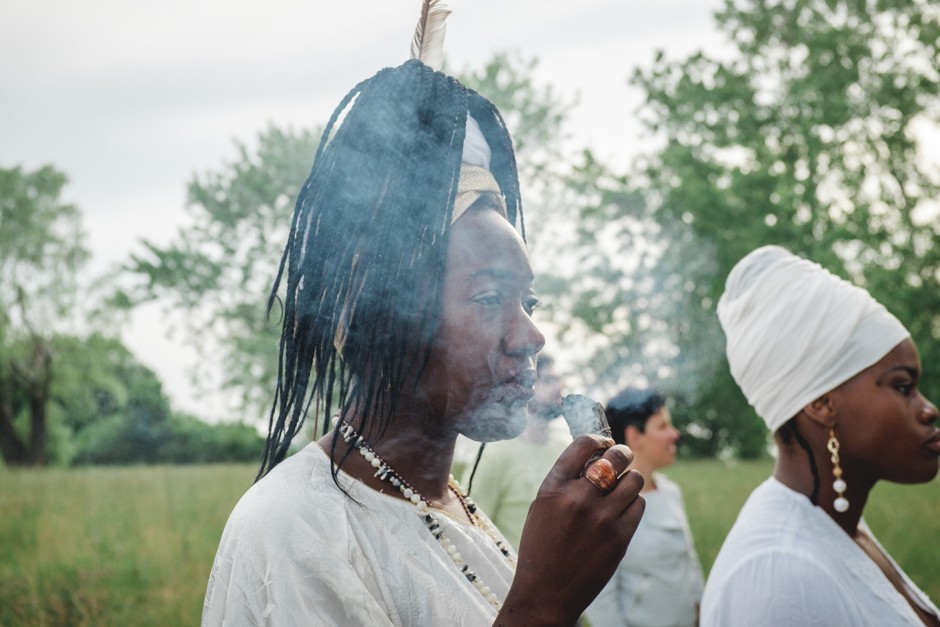 In February of 2016, Shaffer and Chin started taking applications for the organization's first fellowship. There are no set number of fellows accepted in a given year; there were 16 in 2017 and 21 in 2016. Prospective fellows pitch a photo story idea that they can shoot entirely within the limits of Detroit, Highland Park, and Hamtramck, with experienced photojournalists acting as mentors. Proposals are supposed to focus on a subject that is usually overlooked or underrepresented, something that photographers either want to change or celebrate.
Over the past two years, the 37 fellows have ranged in profession from community college students to forklift operators. Twenty-five percent are self-taught, and nearly half have gone to school for photography. "The majority of our fellows are non-white," says Chin, which he believes is important for a city that is 83 percent black. "We also have economic and gender diversity—it's not just people with privilege coming and photographing people without privilege."
Fellows have taken portraits of the city's youth, documented denizens of nightclubs, and followed the lives of an unofficial daycare provider and her charges. Jeremy Brockman, a 31-year-old filmmaker and one of the 2017 fellows, chose to focus on religious and spiritual events in the city. He spent a good part of the fellowship following the Shrine of the Black Madonna, a black church that has played an influential part in Detroit politics. The church was instrumental in getting Detroit's first black mayor elected in the '70s, and still has a commitment to social justice: one of its senior pastors runs GED programs for at-risk youth and returning juvenile offenders.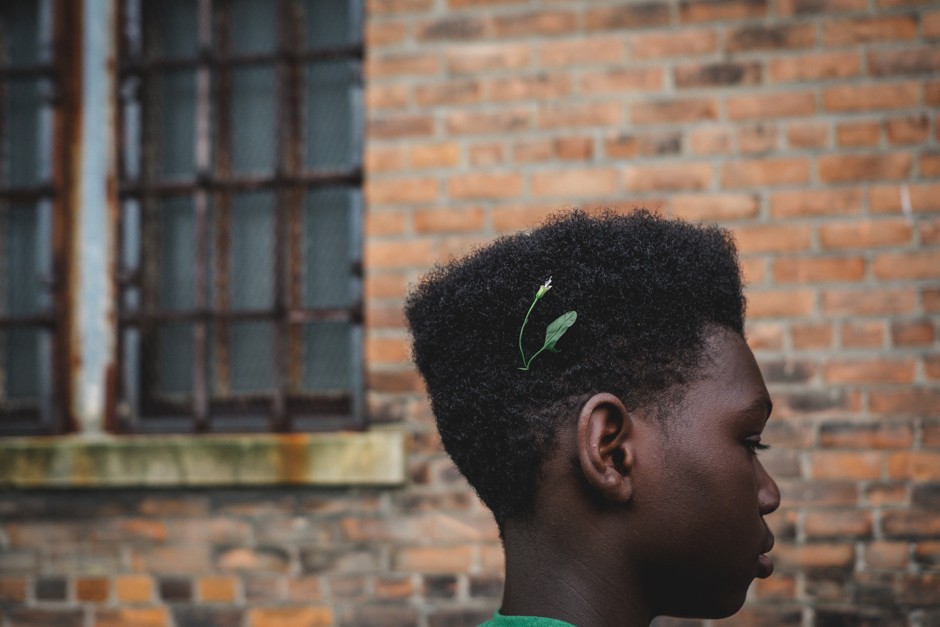 For Brockman, who was born and raised in Detroit, the fellowship strengthened his connection to the city he grew up in. The church is "widely connected to several things in the city, so everywhere I go now I feel like I've gained 40-50 more family members," he says. "I see these people at events, restaurants. [Through] the project, I feel a renewed love for the city."
The fellowship, Shaffer says, is "immersive but also accessible." Fellows don't meet every day, which means people are able to shoot, "in addition to whatever it is they do that pays their rent, which gives them time to dig into a topic and spend a lot of time with their subjects."  
The fellows' work will be view this month at Photoville, a free photo festival in New York City's Brooklyn Bridge Plaza. Visitors can view the different projects in one of the festival's shipping container galleries from September 13-24.
Ultimately, Shaffer and Chin want Documenting Detroit to be a platform that helps Detroit's photographers thrive. "There are the issues of misrepresentation, [of being] a maligned place," says Shaffer, "but to me it's really about creating opportunities for people who have talent here, and have a story that needs to be told."