In the beginning, the Lincoln Highway was more an idea than a highway. But it was a very powerful idea.
On its dedication—Halloween, 1913—the towns and cities along the 3,300-mile route erupted in what the San Francisco Chronicle called "spontaneous expressions of gratification"—a wave of municipal celebrations animated by "the spirit of the great national boulevard." The governor of Wyoming declared a day of "old-time jollification … and general rejoicing" that included, in a town called Rawlings, the erection of an enormous pyramid of wool. In Cedar Rapids, Iowa, residents enjoyed a festive shower of locally made Quaker Oats.  

The Lincoln Highway, which ran from Times Square in New York City to Lincoln Park in San Francisco, gets credit as the first transcontinental road of the automobile age, but it was no highway in the modern sense; when it was dedicated, it was more like a loosely affiliated collection of paved, gravel, stone, and dirt paths, some recently trailblazed through the trackless rural West. Its boosters—a collection of auto industry execs and ex-politicians led by an auto-parts entrepreneur named Carl Fisher—were gifted promoters, and they successfully sold America on the notion that a sea-to-shining-sea motorway could both unite the nation and sell a lot of cars.
"The founders took it pretty seriously," says historian Brian Butko, co-director of the reconstituted Lincoln Highway Association and author of several books about the road. "Especially in that era, which was only 50 years after the Civil War. They truly looked at the Lincoln Highway as a way to bring the whole country together."
During this troubling and divisive summer, we at CityLab have been thinking a lot about what still binds Americans, and whether the country that became fearsomely unrecognizable to many citizens can really be as broken as it often seems. And we figured that there may be no better place to looking for answers than the communities strung along the highway's route. In August, five CityLab writers stopped at towns and cities whose distinct struggles with issues like economic development, housing affordability, and transportation planning might otherwise go unnoticed by a wider audience. But they shouldn't. Despite the narratives of geographic, generational, and racial strife that have dominated recent months, we're convinced that cities remain sites of human problem solving and innovation that have more in common with each other than one might think.
The privately bankrolled Lincoln Highway may have been partially paved in flim-flammery, but its unifying message was real, and enormous: It helped spur the Federal Highway Act of 1921 and led eventually to the continent-girdling network of interstates that so defined 20th century American life. Today, modern motorists along the former highway's right of way can still see the distinctive red-white-and-blue signs that spoke to another era's ideal of national connection. Opening years before the Lincoln Memorial in Washington, D.C., the highway's route was also marked with a series of statues of the Great Emancipator, which held their own symbolic power. (Indeed, Southern sympathizers conspired to create a rival highway named for Jefferson Davis, a saga recently unearthed by writer Erin Blakemore in the wake of this summer's round of Confederate memorial controversies.) "The highways of America are built chiefly of politics," Carl Fisher wrote in 1912, a statement that only became more true.
Unlike Lincoln Highway caravaners of yore, CityLab did not set off in a convoy of old-timey vehicles. Andrew Small's trip to York, Pennsylvania, and Mimi Kirk's visit to Cedar Rapids, Iowa, were both homecomings of sorts—the two writers have roots in the area. Brentin Mock was ideally situated to check out an audacious facelift for a Pittsburgh neighborhood, since he already lives in the city. Kriston Capps and Laura Bliss were dispatched to less-familiar territory—Laramie, Wyoming and Ely, Nevada—to see how the rural West is wrangling with issues of demographics and technology.  
Here's what we found.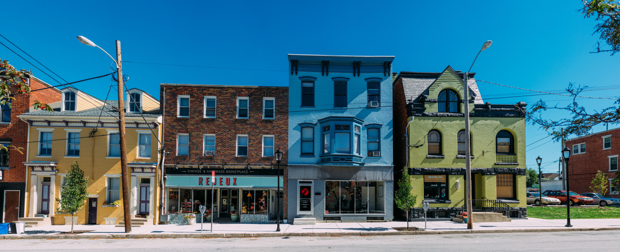 In 2009, Alex Dwyer was 19, two years out of high school and stuck in York, Pennsylvania. Like many of her cohort idling in the wake of the Great Recession, she was stuck in her hometown, waiting for anything to happen.
She'd grown up in the suburbs of this small city in south-central Pennsylvania. After a semester of college in Seattle and then more than a year touring with bands around the country, she'd come back—another Rust Belt returnee, full of ideas. She's seen flourishing arts scenes in cities like Asheville, North Carolina, and Pittsburgh, and she asked herself, "Why can't that happen in York?"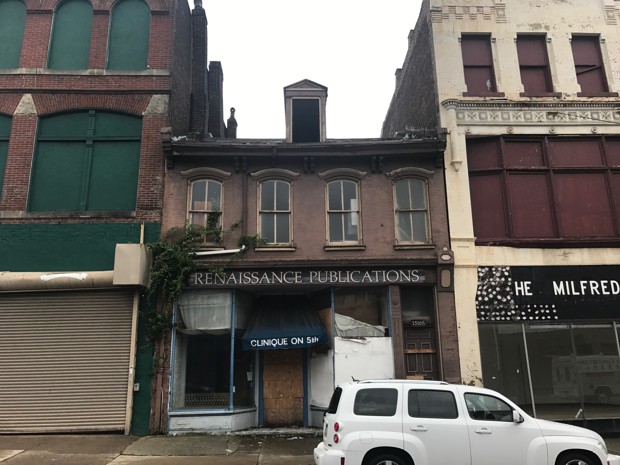 In the earliest years of the 20th century, Pittsburgh's roads were a mess, with no logic to the layout. To sort the streets out, the city recruited Frederick Law Olmsted Jr., the nation's first dean of urban planning, in 1909 to bring some order to the city's ad hoc patchwork of cobblestone, gravel, brick, and sand-clay roads.
Olmsted found a lot of promise in the waterfront areas lining Pittsburgh's Monongahela and Allegheny rivers, despite the fact that these embankments had already been carved up pretty well by railroad tracks.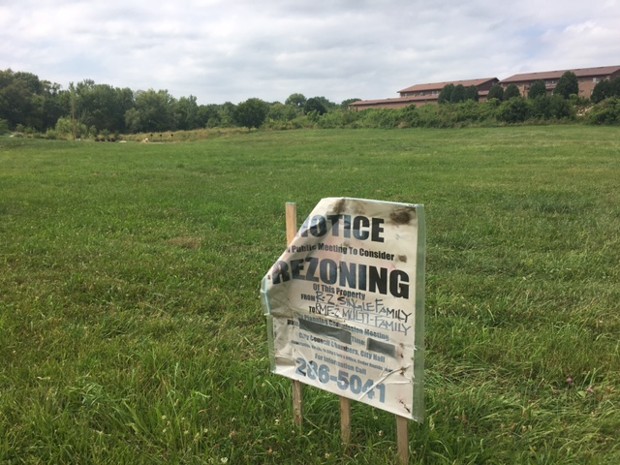 Dorothy has lived in northwest Cedar Rapids all her life, moving just one block west 45 years ago to her current house, in whose tidy, bright kitchen I'm sitting. The neighborhood is a comfortable one, heavy on split-level ranches and well-tended lawns peppered with ceramic jockeys, deer, and other ornaments. Though it's only a few minutes by car to downtown, there's nary a whiff of the syrupy cereal smell that emanates from the Quaker Oats factory there.
I'm listening to Dorothy and her neighbor, Lucy,* discuss the nearby affordable housing complex that is set for imminent construction despite their best efforts to block it.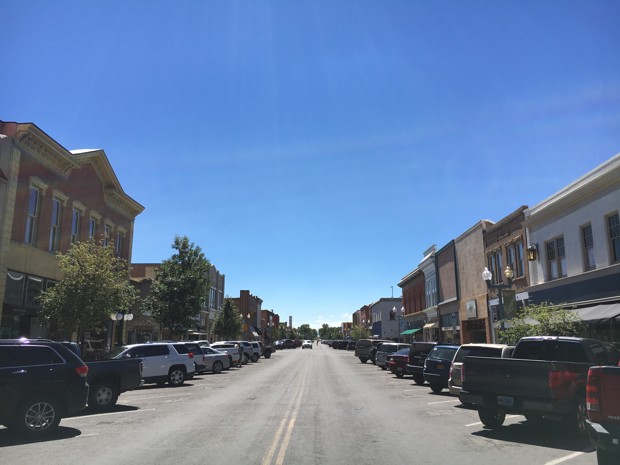 From the old Garfield Street Footbridge, trainspotters can idle away the day watching freight trains as they rumble through town. The railroad tracks run directly underneath the pedestrian bridge, a relic built by the Union Pacific Railroad Company in 1929. Around Laramie, hanging around on this bridge waiting for a train to go by is favorite local activity, shared by residents and visitors alike.
The bridge over the railroad tracks gives a view of Laramie's past as well as its future: You can see the steeple of the Swedish Lutheran Church that still rises over the old Scandinavian neighborhood on the West Side, as well as the colorful murals that now dot the historic downtown to the east.
Modernizing the economy of one of the remotest towns in the continental U.S. has its manifest challenges. A mirage of brick and neon amid dimpled mountains and Pixar skies, Ely, Nevada, is four hours from the nearest major airport. Its population has been winding down for decades; one guide to Old West boomtowns describes Ely's current status as "semi-ghost."  Want to stream Netflix or play Warcraft? Go to Reno: There's no reliable broadband here.
The isolation wasn't always so profound. Founded in 1878 as a stagecoach stop along the Pony Express, Ely boomed in 1908, when copper was discovered in nearby hills. Five years later, the town got an extra shot of economic energy when the route for the Lincoln Highway came through downtown. (On plaques dotting 287 miles of largely unpeopled road, Nevada proudly dubs the Lincoln section of US 50 the "loneliest highway in America.") Soon it joined with Route 93, bringing workers from across the country and world to the Robinson mine. By the mid-20th century, Ely boasted 6,000 residents and the state's most productive mine.