What We're Following
Who's counting: On Wednesday, more than 160 mayors issued a letter to U.S. Commerce Secretary Wilbur Ross with a clear message: Don't mess with the 2020 Census. A new citizenship question and underfunding already had Census-watchers on high alert. Now, the mayors are warning that inaccurate counts could put the Census on shaky constitutional grounds.
Infrastructure alert: The Senate's shutdown-averting budget bill includes $20 billion for infrastructure projects. And, per CNBC, the White House says it'll issue "infrastructure principles" (read: a plan, finally?) on Monday.
To your door: Amazon plans to offer free two-hour deliveries from Whole Foods to Prime members in Austin, Cincinnati, Dallas and Virginia Beach. Is this the start of another pain point for cities already struggling with a surge in delivery trucks?
HQ2 update: Maryland's governor voids the "blank check" the transportation secretary offered for Amazon's transit needs.
---
More on CityLab
---
Play to Win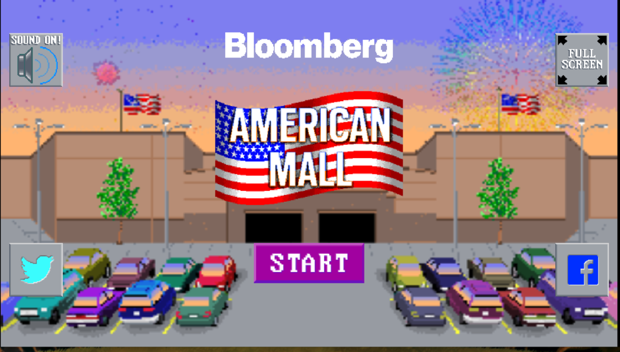 Experience the anxieties of the "retail apocalypse" with Bloomberg's all-too-real estate game called "American Mall." Play as a tycoon who balances expenses, rent, and happiness by keeping stores open, rats out, and cyberpunks away. Try gambits and boondoggles to lure people into the declining City Plaza—and even bribe the mayor for economic incentives!
Inevitably, you'll reach the game over screen with Jeff Bezos laughing as you surrender your market share. And you thought late capitalism was easy.
---
What We're Reading
Drawing the right lessons from 'the great crime decline' (New Yorker)
Is tech dividing America? (Politico)
Is the dockless bikesharing revolution a mirage? (Streetsblog)
Waymo vs. Uber is looking a lot more like Spy vs. Spy (Wired)
Space X launched a car into space, but what about the environmental impact? (City Metric)
---
Tell your friends about the CityLab Daily! Forward this newsletter to someone who loves cities and encourage them to subscribe. Send your own comments, feedback, and tips to hello@citylab.com.